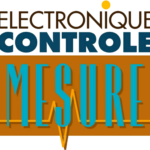 Electronique Contrôle Mesure History :
1979 : Mr Claude MAEDER, an Electronics Engineer, created the company Electronique Contrôle Mesure, in Nancy.
1981 : Development of the first dynamic weighing sensor in partnership with the LCPC (Central Laboratory of Roads and Bridges).
1988 : Development and marketing of the first HESTIA traffic analysis station. Many applications are therefore available through this system, including weighing in motion.
1990 : First export of the dynamic weighing system to South Korea.
1991 : Incorporation of the E.C.M. subsidiary, named E.C.M. Inc, in Texas (United States), which collaborates with the DOT (Department Of Transportation) throughout the country, in areas such as Idaho, Maine, Montana and others.
1992 : Collaboration with the D.C.N. in Brest, Lorient and Cherbourg to fit several naval vessels with electronic charts to regulate temperature and hygrometry.
1994 : Marketing of the first RES1 "Resistive" sensor, for detecting the axles of vehicles at tolls.
1996 : Marketing of the Capella range electronic interface for the detection of vehicles at tolls.
1998 : Marketing of the RES2 resistive sensor, with easier and rapid on-site maintenance, thanks to its specially designed shape.
2000 : Since 1988 and the first installation of the HESTIA station, more than 1000 HESTIA stations have been installed and are still operating in several countries, such as the United States, Uruguay, South Korea, Portugal, France, etc.
2006 : Sales Director Mr. Phetsavanh SANANIKONE became the new Chairman of E.C.M.
2012 : The RES2 sensor has been installed in several countries, including France, Thailand, Japan.
2016 : Marketing of the second generation of road traffic analysis stations, named HERA.