Electronique Contrôle Mesure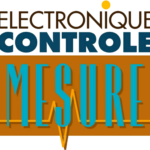 Quality and innovation, serving roads worldwide
for more than 35 years
Electronique Contrôle Mesure (ECM) has specialized in ITS (Intelligent Traffic System) since 1979.
ECM was one of the first companies to use piezoelectric sensors to count, classify and weigh vehicles at high speed. This has enabled the company to move into new areas of activity such as traffic analysis and toll classification.
ECM develops, manufactures, monitors and tests all of its electronic systems at its facilities in France. ECM's experience in overall control of the manufacturing process means that it can offer innovative quality solutions.
The trust placed in us by our customers has led to use installing many systems around the world.
Our solutions :